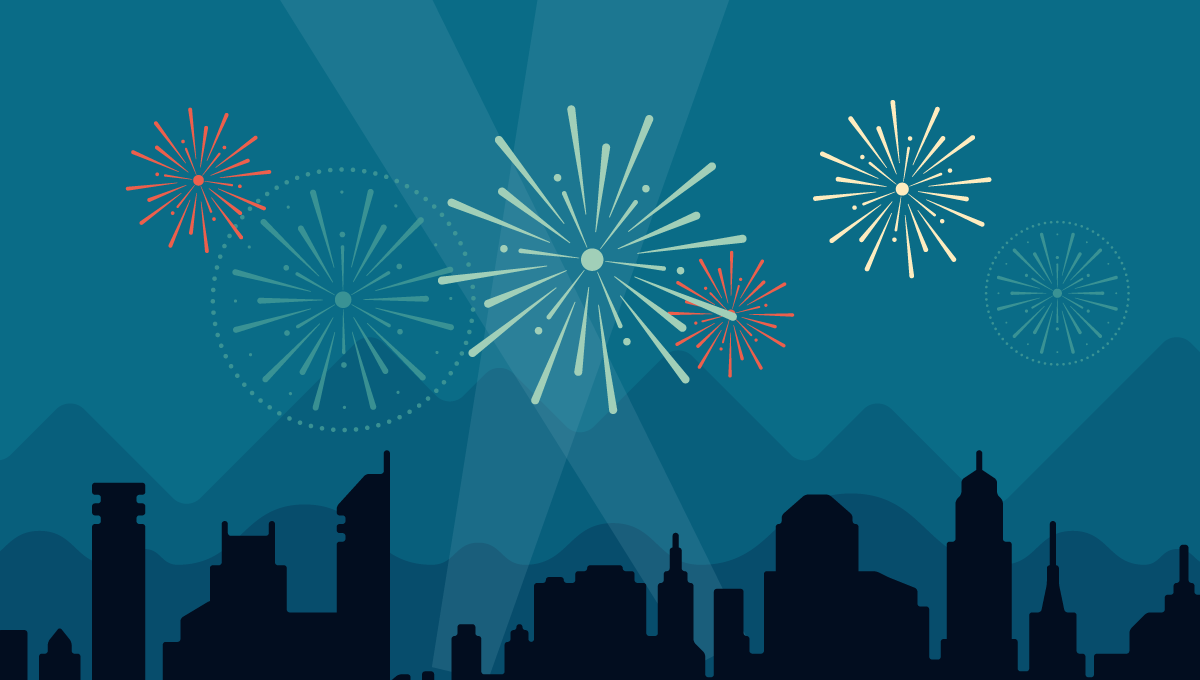 The WordPress.com stats helper monkeys, cuddly little chimps that they are, prepared a 2015 annual report for this blog.
Here's an excerpt:
The concert hall at the Sydney Opera House holds 2,700 people. This blog was viewed about 13,000 times in 2015. If it were a concert at Sydney Opera House, it would take about 5 sold-out performances for that many people to see it.
Click here to see the complete report.
Well, here we are all over again.  December 31st, a little less than 6 hours left in the year, and a man's thoughts are entirely absent from the moment at hand, instead both reflecting and looking forward.  I wouldn't say this was the greatest year of my life – it did have more than a generous share of challenges, and it departs largely unmourned and leaving much uncertainty in its wake as 2016 rolls up to take its place.  I don't feel it's necessary to elaborate more than that; I always think there should be a healthy distance between the words and the body that types them out, or rather, what I have to say is of more interest to the rest of you than what I or my family might be going through.  Anyway, nobody's dying, nobody's getting divorced, nobody's shaving their body hair and moving to Nepal to join a monastery.  We row onward against the current, our boat no more or less special than anyone else's.
So let's look at the writing year that was 2015.  Not quite up to the productivity levels of years past.  That's largely because I poured most of my efforts into Vintage, the little short serial that metamorphosed into a novel.  I was joking with my friend Joanne that it is symptomatic of my inability to get to the point.  It really did come as something of a surprise to me.  I wrote it without an outline or any plot of any sort, just a collection of scenes that turned out to have a fairly solid narrative spine underneath.  While I didn't get to complete it this year as I had hoped, it should wrap up very shortly after January begins.  The question then is what to do with it.  I have thought of doing what Ksenia Anske does and leaving it here as a free download.  (There is a line in Live and Let Die where the villain opines that "when entering into a crowded marketplace it is advisable to give away free samples."  Of course, he was talking about heroin, but given the oversaturation of material out there you do have to do whatever you can to get some notice.)  Anyway, we'll see on that one.  It needs a decent cover first.  (My graphic design skills are crap.)  I know it probably hasn't been to everyone's taste, and it is kind of difficult to keep up with it as chapters are published on an irregular schedule, but I just wanted to thank everyone who has been reading it for the support.  If I'm a bit lackadaisical in responding to comments sometimes please know that I do appreciate every single person who takes the time.  I hope it's been rewarding thus far, and I hope you like how it ends.  (If you are new to it and would like to catch up, you can read the whole thing start to finish by clicking the Wattpad icon to the right.)
A couple other points of note:  I was lucky enough to get the Freshly Pressed designation for the second time this year, for a post about Justin Trudeau's majority government victory back in October.  (Given that my first Freshly Pressing was for a post about Justin Bieber, I should clearly be writing only columns about people named Justin from now on.  Look for pieces on Justin Timberlake and Justin Smoak coming soon.)  I was also fortunate to be asked by one of my favorite singers, Emilie-Claire Barlow, to review her latest album.  She sent me a wonderful note afterwards, the details of which I won't share except to say that it was tremendously complimentary and meant a great deal to me.  One of the things that the Internet is great for is closing the distance between ourselves and those we admire in the public sphere, and as my most recent post about Carrie Fisher illustrates, I do wish that we could make greater use of the positive aspects of our digital closeness rather than always descending into the gutter to vent unnecessary spleen.
What lies ahead?  Well, I like to visualize my goals for the coming year by imagining what my Twitter biography will read.  "Author of XXXXX, rep'd by XXXXXX" would be a good start.  And call me a materialistic jackanape, but I'd love to actually get some sort of financial compensation for some of this work that I churn out.  I do have a few avenues in mind for that, so we'll see how it plays out.  In the long form realm, I have a non-fiction book idea that I've spoken to my wife about collaborating on, a memoir about our journey to our adoption and our life since.  In the last few days I've been mulling over a YA love story about a girl who loves baseball and a boy who most definitely doesn't.  I'd like to do more interviews with some of my online writer friends.  And I want to establish a more regular schedule of posting here and seeing what other sites out there besides HuffPost might deign to have me.  There's no reason why I won't be sitting here 365 days from now have accomplished all these things; it only requires dedication and commitment, and a stubborn belief in one's own capacity for greatness given the right amount of hard work.
In the meantime, thank you as always for reading and subscribing, and following me wherever I choose to wander.  I hope that the new year brings you the things that you wish for and work for, and that next December finds our world in general in just a much nicer, happier place.
All the best.
Graham