The WordPress.com stats helper monkeys prepared a 2014 annual report for this blog.  Witnesseth henceforth the spoils: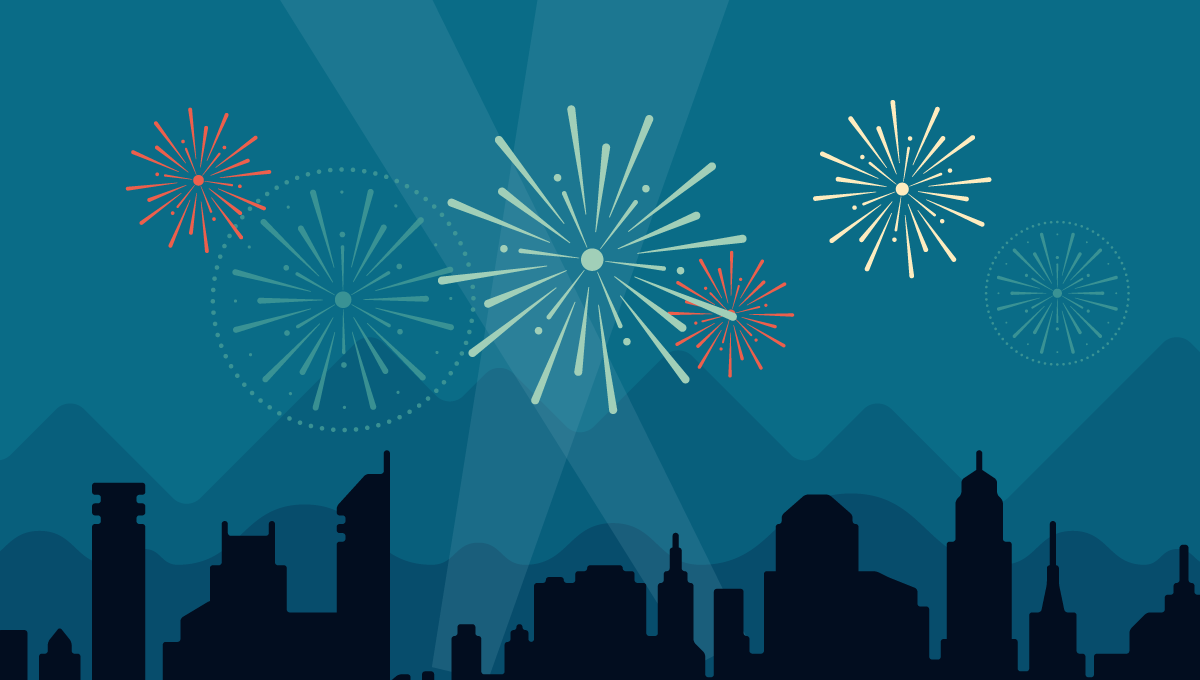 Here's an excerpt:
The concert hall at the Sydney Opera House holds 2,700 people. This blog was viewed about 18,000 times in 2014. If it were a concert at Sydney Opera House, it would take about 7 sold-out performances for that many people to see it.
Click here to see the complete report, if that floats your particular boat.
As many of us seem to live by the credo that an unexamined life is not worth living, December 31st offers us the perfect chance to cast our gazes backward upon feats both accomplished and fallen short.  Insofar as we limit our lens to this blog, it was a year of new roads taken with just as many varying degrees of success.  There are some posts here that I'm very proud of and others that inspire nothing but a shrug.  As always I'm disappointed that I don't write more.  Sticking to a writing schedule becomes problematic when the priorities of life, work and family have a tendency to push it far down the list.
Still, there was some good work done here this past annum, and I had the honor of receiving the coveted Freshly Pressed award back in February, for a post about Justin Bieber, of all things.  What made it really special for me though was seeing some of the writer friends I've made receive the award themselves in due course:  Rachael, Drew, Debbie, Amira and Nillu.  I was incredibly proud of all of them, and one of the things that excites me most about 2015 is getting to continue to read their inspiring and divinely crafted words – along with many others whose Freshly Pressing is undoubtedly a mere matter of time.
I suppose two groups of posts really stand out for me, as concerns my own work.  The first was my participation in April's A to Z blog challenge, which involved 26 posts in 30 days, and I chose, probably from a bout of temporary madness, to try and find an alphabetical list of songs that had some meaning for me throughout my life upon which I could expound at length.  In some ways it was one of the easiest writing assignments I've ever given myself, peeling back the layers to put a little more of my experiences out there for the world to peruse, rather than simply commenting on the course of events affecting others.  And I was delighted to be joined in the challenge by two terrific writers who provided plenty of encouragement along the way, both in their comments on my posts and the imagination showcased in their own:  the amazing Joanne and the irrepressible Gunmetal Geisha.  Thank you for so much.
The second was the little tale that has occupied this blog exclusively for the last four months:  Vintage.  It began with a dream of the image that, ironically, closes the most recent chapter:  a beautiful witch standing over a man she's frozen in a lake.  From that single still has sprung a sprawling story that has given me a new opportunity to stretch and explore the power of words, and many thanks must go out to you readers who have stuck with me during this radical change of direction.  The new year will see me returning to my usual bailiwick, but Vintage will continue to unfold on a semi-regular basis and once it is finished it will be made available here as a complete PDF you can download and peruse to your heart's content.
As I write this there are a little over six hours left in 2014, and my observations suggest that few of us will be sad to see it go.  The world really took it in the teeth this year, and the bad guys got away with way too much.  But turning the page on this calendar offers us a chance to regroup and reboot and come at our challenges armed with a fresh infusion of optimism – the world's most renewable resource.  I'm not sure where I'll be on December 31, 2015, or what will have transpired between now and then (I'm not very hopeful of the release of hoverboards at this point), but we're only limited in the realization of dreams by choosing not to go after them at warp speed.  I'll be turning 40 this coming year, and when you start to accept that there are fewer years ahead than there are behind, your perception shifts.  No one wants to look back on their life with the phrase I should have.
Happy New Year, everyone, and whatever you wish for 2015, may you find the courage to chase it, wisdom to understand it and above all else, joy in the accomplishment.